Let's examine the contributions that euromsg express, which we designed to create high-return e-mail campaigns by saving your business costs, can provide for your brand.
Let's Grow Your Business Together
E-mail marketing has been one of the most effective methods preferred by all brands for a long time to reach their target audiences and create effective campaigns.
With its self-service feature, euromsg express allows you to do e-mail marketing easily and in the most impressive way. You can immediately start using euromsg express to deliver your bulk e-mails to your target audience within minutes, to increase your brand prestige, multiply your profits and grow your business.
E-mail Design Has Never Been Easier
You do not need a design team with euromsg express. With euromsg express, which allows your business to save costs without the need for a designer or a technical staff, you can easily create your own e-mail design yourself. You can either use our drag and drop template wizard and create your own design with the image, color, text and size that you prefer, or send your e-mails using our amazing ready-made templates without wasting time.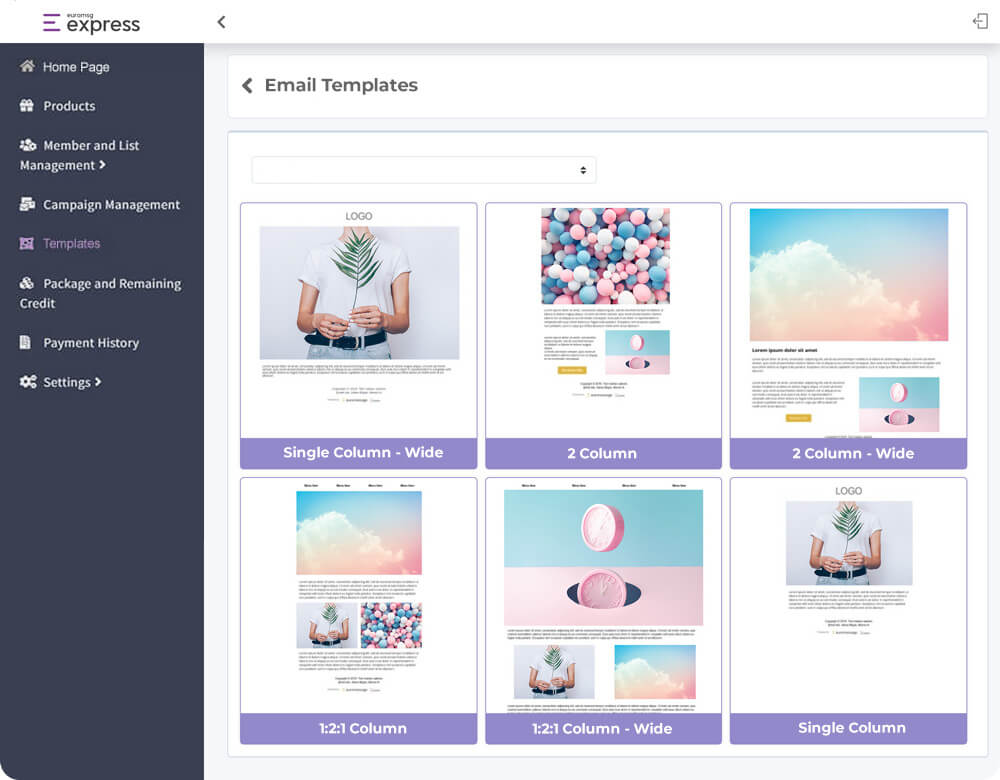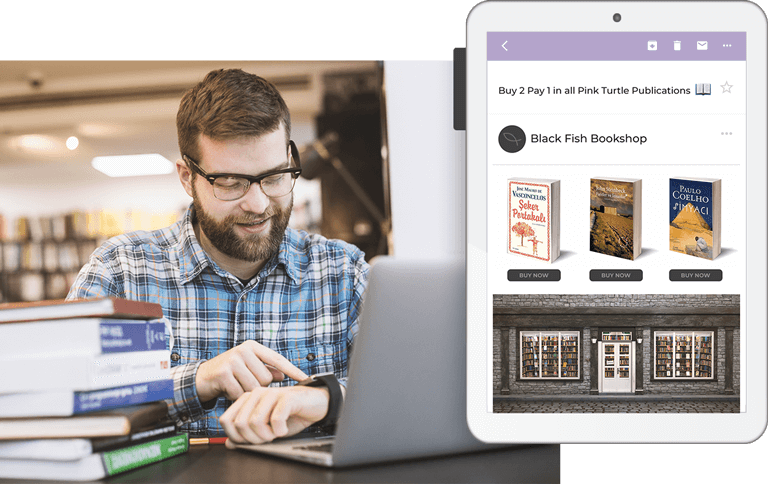 All You Need is 12 Minutes
euromsg express is always there for you to send bulk e-mails at maximum speed. With our self-service product euromsg express we created with the motto 'do it yourself', you can quickly prepare your e-mails with splendid designs, easily create and upload e-mail lists, and deliver your campaigns to your recipients in just 12 minutes.
If you wish, you can send your e-mails immediately, or save and send them at a later date, the choice is yours!
Thanks to its Easy to Use Interface in English, You Don't Need Installation
The domestic investment euromsg express, which allows you to send bulk e-mails with ease, has user-friendly interface and screens. Without wasting time with the installation and integration processes, you can sign up for euromsg express instantly, create and deliver your campaigns to your buyers in just 12 minutes. In addition, you can ask any questions you have in mind to our online assistant at any time and get a reply within 24 hours on business days.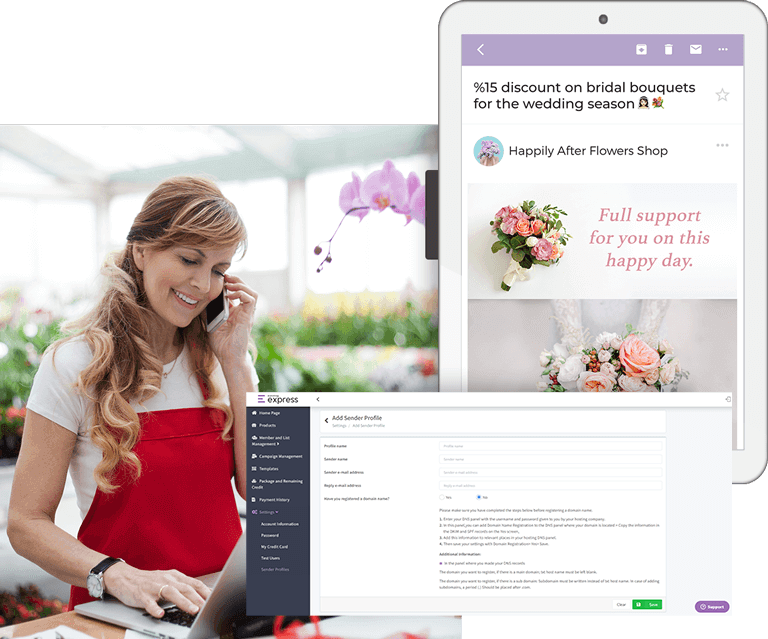 Grow your small or medium-sized business, increase your revenue.
We are always here for you!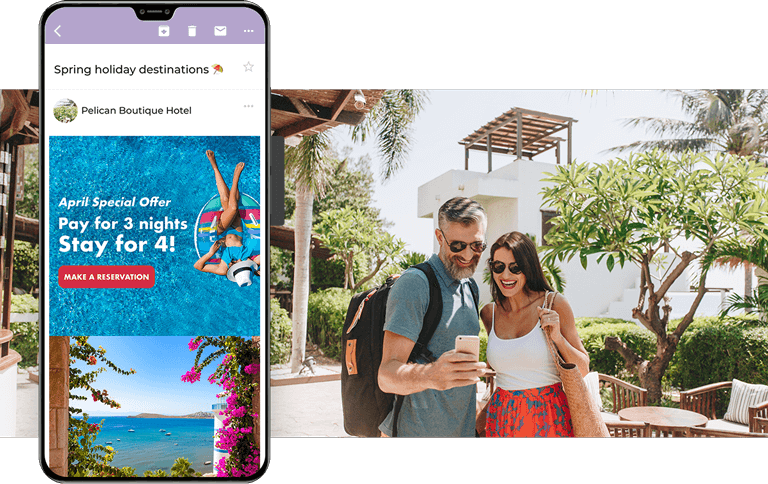 No Contracts, No Commitments
You can buy monthly packages of euromsg express according to the number of transmissions you would like to perform without the need for a commitment or a contract. You can start using it without wasting any time.
By eliminating long and binding contract and commitment processes, you can not only save time but also easily produce successful campaigns by e-mail marketing.
Created for SMEs and Start-ups
euromsg express is developed for all brands that want to do e-mail marketing quickly, simply and securely, regardless of the sector, from SMEs, start-ups, social responsibility organizations, individual entrepreneurs… Thanks to the user-friendly panel of euromsg express, you can create professional bulk e-mails and take your brand one step further.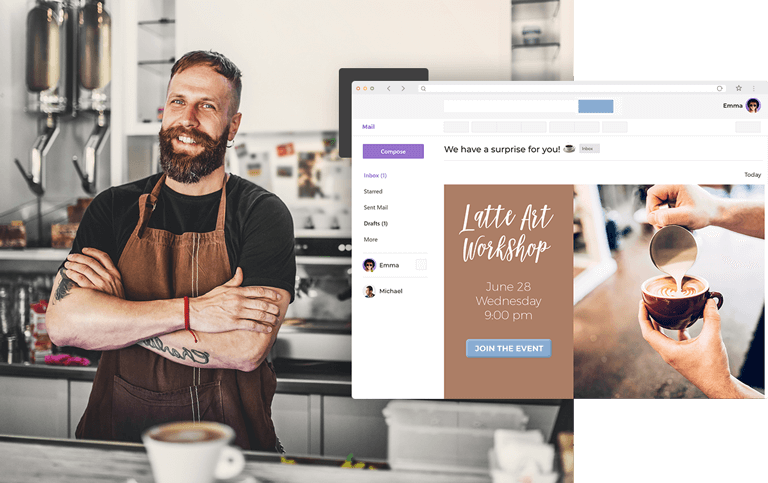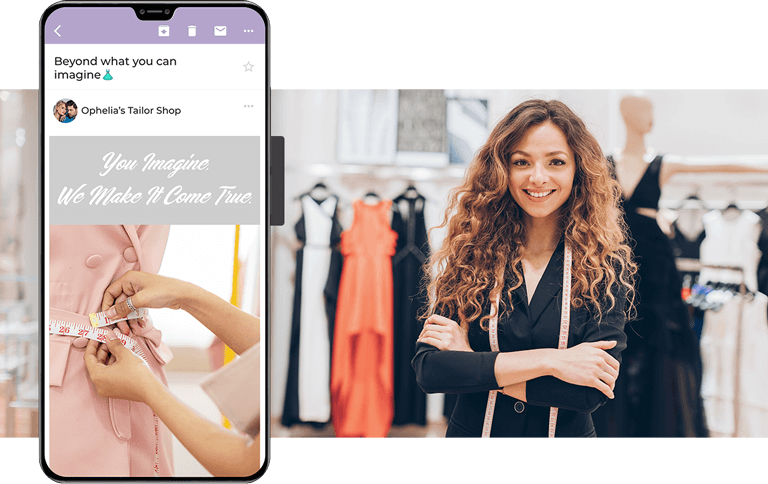 Euromsg express takes care of your security and complies with the General Data Protection Regulation (GDPR). Data security, data processing and authorized data issues are the main elements of our field of expertise. Euromsg express keeps data security at a high level and ensures that you are compliant without having to make an effort to authorize commercial and electronic data. Your data is most accurately processed and always maintained in Euromsg express.
Learn more
No longer need to reach your customers.
Let's start!